Faculty Awards
If you know of colleagues that are doing amazing work with teaching, research, or engagement, please consider nominating them for one of the many faculty awards available. Nomination deadlines for awards vary, so please consult the nomination guidelines for the selected award. Please submit your nominations as soon as possible to allow nominees sufficient time to develop and submit their portfolios for review by selection committees.
In order for nominees to have sufficient time to prepare a portfolio, nominators are strongly encouraged to inform nominees that their names have been submitted for consideration for an award and direct them to the appropriate guidelines.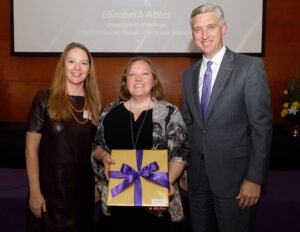 Board of Governors Award for Excellence in Teaching
Board of Governors Distinguished Professor for Teaching Awards
ECU Alumni Association Outstanding Teaching Awards and Robert L. Jones Teaching Award
ECU Scholar-Teacher Awards
Five-Year and Lifetime Achievement University Research/Creative Activity Awards
Max Ray Joyner Award for Outstanding Teaching in Distance Education
University Scholarship of Engagement Award
University Service-Learning Teaching Excellence Award

Five-Year and Lifetime Achievement University Research/Creative Activity Awards
University Scholarship of Engagement Award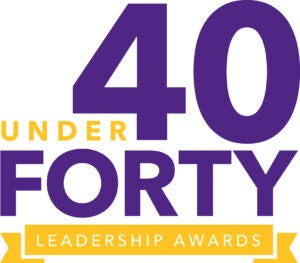 ECU Division of Student Affairs Office of Development – 40 under 40 Leadership Award
The Division of Student Affairs of East Carolina University premiered the 40 Under Forty Leadership Awards in April of 2015.  This award was created to recognize emerging leaders who received their start at East Carolina University, as well as those who have used their ECU experiences to make significant impacts in their respective professions, local communities, and the world.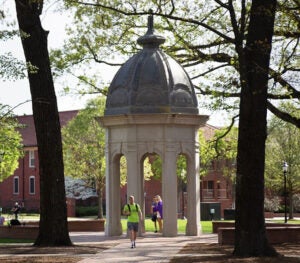 The Talton Leadership Award has been created to honor the servant leadership of the late James R. Talton Jr. ('65). A servant leader is someone who serves others in his/her work through collaboration, empathy, trust and the ethical use of authority. These characteristics are applicable to roles that you have in your work at the ECU and can be applied at any level position within an organization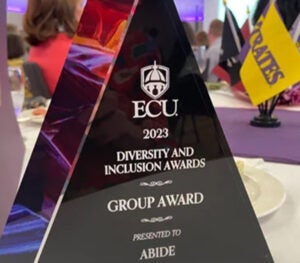 ECU Office for Equity and Diversity – Diversity and Inclusion Awards
The Diversity and Inclusion Awards, initiated in 2016 by the Office for Equity and Diversity, include four awards that recognize the demonstrated significant achievements of full-time faculty, staff, and undergraduate or graduate students, as well as an academic unit, administrative unit, university organization or university committee. The awards complement the development of a university community that is culturally diverse and reflective of inclusive excellence.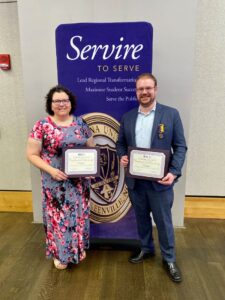 East Carolina University's motto is Servire – "To Serve." In honor of ECU's Centennial, the Servire Society recognizes those who have demonstrated a commitment to volunteer service and will challenge the ECU community to serve the larger community external to the university.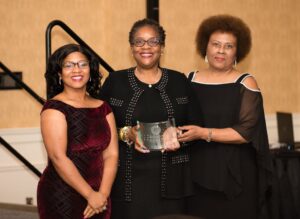 Each year the ECU Alumni Association recognizes alumni and friends for their service to the university and accomplishments in their careers. Recipients are honored each fall at ECU Alumni Awards Dinner.
Virgil Clark '50 Distinguished Service Award

Outstanding Alumni Award

Young Alumni Achievement Award
Honorary Alumni Award
Distinguished Military Service Society
Black Alumni Chapter Awards
Dr. Andrew A. Best Trailblazer Award

Laura Marie Leary Elliott Courageous Leader Award

Ledonia S. Wright Outstanding Faculty/Staff Award